Ceramic dental crowns Orléans that offer protection and aesthetics.
A dental crown is a popular, conventional type of dental technology that allows you to protect and preserve your damaged teeth. It is designed to completely cover, or "cap," and protect a tooth that has been seriously compromised by trauma, disease, or tooth decay. Historically, dental crowns were made of metal, usually gold, which made them strong and long-lasting. At Mer Bleue Dental Centre in Orléans, we offer white tooth crowns for patients who require restorative dental work.
Book an appointment
at our dental clinic today!
Why Choose Mer Bleue Dental Centre?
Comprehensive dental care & a range of dental services
General, cosmetic, & restorative dentistry
Friendly, experienced dentists & dental hygienists
State-of-the-art dental technology, tools, & dental practices
A comfortable family dental clinic
And more!
Protect Damaged Teeth With Dental Crowns In Orléans
Today, a ceramic material resembling natural tooth enamel is used instead. It performs just as well as its metallic counterpart, but is aesthetically much more appealing since it can be perfectly matched with the color of the surrounding teeth. This makes many
dental restorations
virtually invisible to the untrained eye. One disadvantage of dental crowns is the extent of tooth preparation (reduction) it requires. This reduction in size is permanent and means that the tooth in question will always have to be covered and protected by its "cap."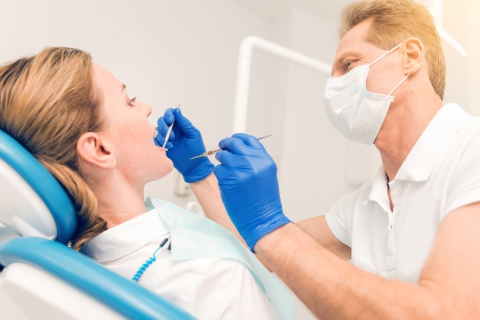 Contact Our Orléans Dental Crowns Dentist Today!
Dental crowns are used in root canal procedures, as well as many other forms of dental restoration. Got questions about dental crowns?
Contact
our dentists today, or
make an appointment
online at Mer Bleue Dental Centre in Orléans.