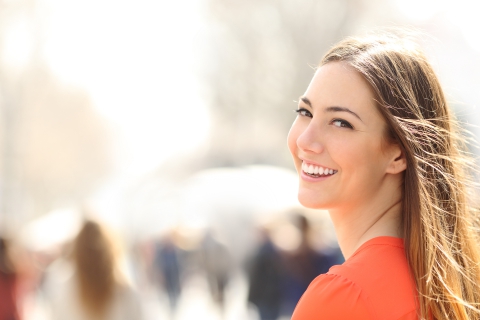 Get your smile back with the help of our cosmetic dentists in Orléans.
The primary goal of cosmetic dentistry is to improve and embellish a patient's smile. While restorative dentistry treatments and procedures improve the functionality of teeth, cosmetic dentistry clearly focuses on their aesthetic appearance. At Mer Bleue Dental Centre, we offer a range of cosmetic dental services, including composite dental bonding, porcelain veneers, and professional teeth whitening treatments. Contact us today to learn more, or book an appointment online at our Cosmetic dental clinic in Orléans!
Why Choose Mer Bleue Dental Centre?
Quality dental care for the whole family
General, cosmetic, & restorative dental services
A team of friendly dentists & dental hygienists
The latest dental technology, tools, & dental practices
A clean, comfortable dental clinic
And more!
Cosmetic Dentistry Orléans
About Our Cosmetic Dental Services Orléans
Significant advances in cosmetic dentistry techniques and technology over the last few decades have allowed dental professionals to create amazing transformations using new and improved materials and minimally invasive procedures. Teeth can be cleaned, polished, whitened, smoothed out, built up, and have their look improved in many different ways. Some people in Orléans still maintain that aesthetics is only secondary to functionality, but we believe that healthy teeth can also be beautiful. There is no need to compromise!
At Mer Bleue Dental Centre, we offer a range of cosmetic dentistry treatments and procedures to help patients get the smile they've always wanted. Composite bonding and porcelain veneers allow us to repair tooth chips and cracks, as well as discoloration and other minor imperfections in the teeth. If you have yellow teeth from years of drinking coffee, wine, and eating lots of dark foods, we also offer home teeth whitening kits to help lighten up your pearly whites.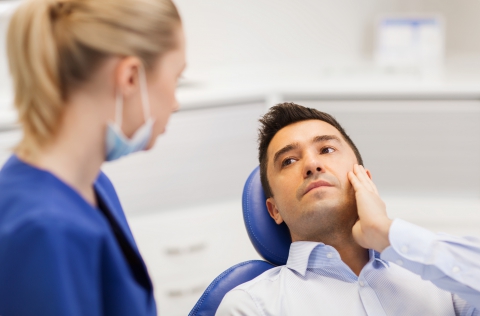 Contact Our Orléans Cosmetic Dentist Today!
Wondering if a combination of cosmetic dental treatments would be best for you? Reach out to our dentists for more information, or book an appointment at our cosmetic dentist Orléans!