Orleans Dentist
Mer Bleue Dental Centre was built around the concept of dentistry as a service. Our goal is to help everyone in the Orléans community receive great dental care and achieve excellent oral health. We work toward this goal by offering comprehensive dental services and providing the information our patients need to make the best possible decisions regarding their own personal dental care.
Whether you are looking for a new family dental clinic or have a specific dental problem that needs to be addressed, we've got you covered at Mer Bleue Dental Centre. In fact, we do it all, from routine cleanings and dental x-rays to root canal procedures, dental implant surgery, wisdom tooth removal, and more. Contact us today or book an appointment online!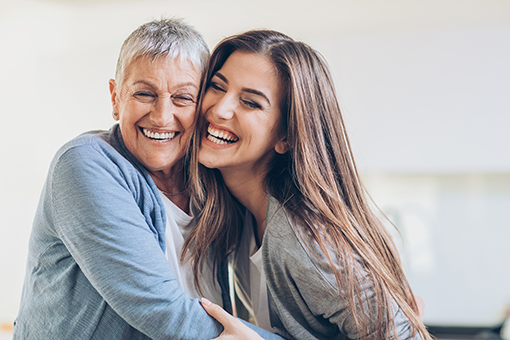 Meet Our Family Dentist Orléans
We invite you to browse through our website for some general information about the dental services that we provide, but please know that we welcome the opportunity to address any individual questions that you may have as well. Email us at clinic@merbleuedental.com, call us at (613) 417-1650, or fill out our online form to speak to us directly!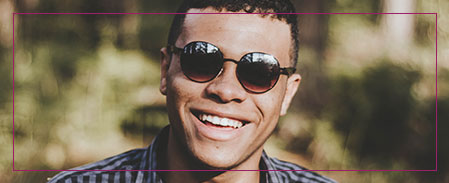 WHY CHOOSE US
At Mer Bleue Dental Centre, we have shaped our practice to meet the unique dental needs of the Orléans community. We have built upon four cornerstones: the provision of a positive dental experience, the integration of current best practices, the introduction of new dental technology whenever there is a proven benefit, and the endless pursuit of continuing education.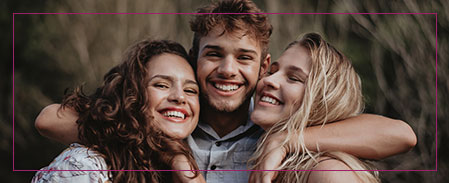 Orléans Dental Services
We have selected for inclusion a range of general dental services that we felt would allow us to cater to the full needs of our community here in Orléans. Beyond those traditional dental services, we have customized our practice to be able to offer the placement and restoration of dental implants, as well as orthodontic care with Invisalign aligners.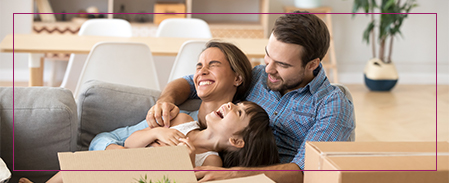 No matter who you are or where you come from, our team at Mer Bleue Dental Centre would love to hear from you. Give us a call any time, stop by our downtown dental clinic for a free tour, or fill out our contact form today and let's get started! We look forward to being your preferred family dentist in Orléans and providing you with the quality dental care you deserve.

Oral Hygiene
During your dental appointment, our Orleans dentists and dental hygienists will evaluate the health of your gums (sensitivity, bleeding, depth of tooth pockets), as well as determine the state of existing tooth restorations and identify the presence of any new
tooth decay.

Cosmetic Dentistry
The primary goal of our cosmetic dentistry services at Mer Bleue Dental Centre is to improve and embellish a patient's smile. We believe that healthy and functional teeth can also be beautiful, so we offer cosmetic treatments to enhance their appearance

Invisalign®
At Mer Bleue Dental Centre, we are pleased to offer our patients one of the most popular orthodontic treatments available today: Invisalign clear aligners. Perfect for adults and teens, these "clear braces" are far more comfortable and discreet than metal brackets

Restorative Dentistry
The term "restorative dentistry" includes all dental treatments and procedures that aim to restore and protect the functionality of the teeth, including the occlusion (bite). Teeth that have been compromised by trauma, disease, or decay not only cause patients pain,
The dental hygienist really took the time to provide suggestions about how to maintain a good dental health, she also did a great job with the cleaning. Both the Dentist and the Dental Hygienist were
I hate going to the dentist but Dr.Kapur was awesome. He has a great sense of humour and made the whole experience a lot easier. The hygienists Andrea and Devoine who helped were also fantastic.
Dr Kapaur kindly agreed to see me straight-away to resolve my dental pain while saving my tooth. I was comfortable and free from pain throughout the surgery. He predicted that within two weeks after
Experience Our Orléans Dental Clinic
Combining comfort, convenience, and efficiency at your local dental clinic.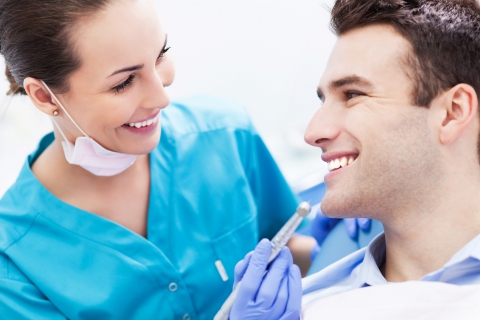 A lot of us take our teeth for granted until something happens to them. Our ability to chew, smile, and speak rely heavily upon our teeth, and when our teeth are damaged or missing, the problems are noticeable almost immediately. If you have a missing tooth, or...
read more