We provide quality dental services in Orleans at an affordable price.
Mer Bleue Dental Centre is a family dental clinic in Orléans that offers general, restorative, and cosmetic dental services for patients of all ages. We do everything from pediatric dentistry to wisdom teeth removal, orthodontics, teeth whitening, and more. Our dentists provide comprehensive dental care for all of our patients, so you can rest assured that your unique needs will be met at our dental clinic. If you are looking for the right dentist for your family, we invite you to schedule an appointment at our dental office and meet our friendly dentists, dental hygienists, and front desk staff. Give us a call today, or learn more about our dental services in the sections below!
Why Choose Mer Bleue Dental Centre?
Comprehensive dental care & a range of dental services
General, cosmetic, & restorative dentistry
Friendly, experienced dentists & dental hygienists
State-of-the-art dental technology, tools, & dental practices
A comfortable family dental clinic
And more!
About Our Orléans Dental Services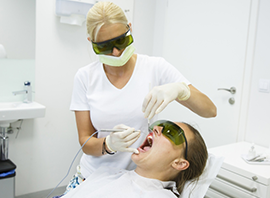 Laser Dentistry
At Mer Bleue Dental Centre in Orléans, we use dental lasers that are designed and well-suited for many frequently performed dental procedures, including periodontal treatments, gum contouring, and more.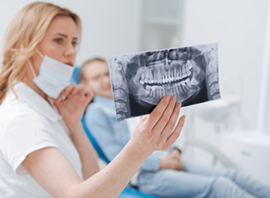 Extractions
Our dentists always strive to preserve patients' natural teeth. However, sometimes the teeth are so compromised (due to trauma, disease, or decay) that they simply cannot be saved, resulting in tooth extraction.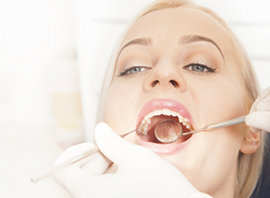 Restorative Dentistry
Restorative dentistry encompasses all dental procedures that restore and protect the functionality of the teeth, as well as the occlusion (bite). At our Orléans dental clinic, we offer dental crowns, root canals, and more.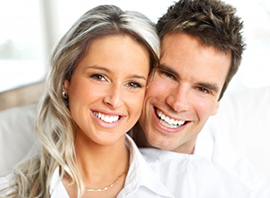 Cosmetic Dentistry
The primary goal of cosmetic dentistry treatments is to improve and embellish a person's smile. Whether this means filling in chipped teeth, covering up tooth cracks, or whitening teeth, we've got you covered at Mer Bleue.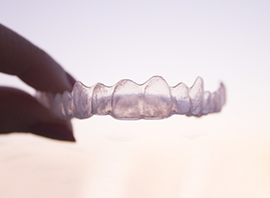 Invisalign®
As a family dental clinic, we are pleased to offer patients one of the most popular orthodontic treatments available today: Invisalign clear aligners. With these "invisible braces," you'll have a straight smile in no time!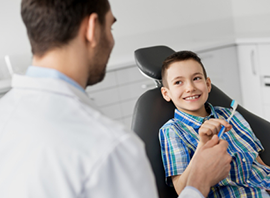 Oral Hygiene Care
We cannot emphasize enough the importance of prevention as it pertains to oral hygiene and overall oral health. During our dental exams, we'll provide a professional teeth cleaning and check the health of your teeth and gums.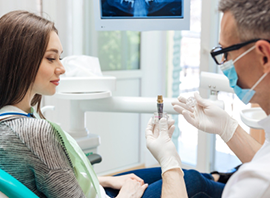 Dental Implants
When a person loses one or more of their teeth, tooth replacement becomes a very serious and time-sensitive issue. Our dentists are experienced in dental implant placement and restoration, helping you regain your smile!